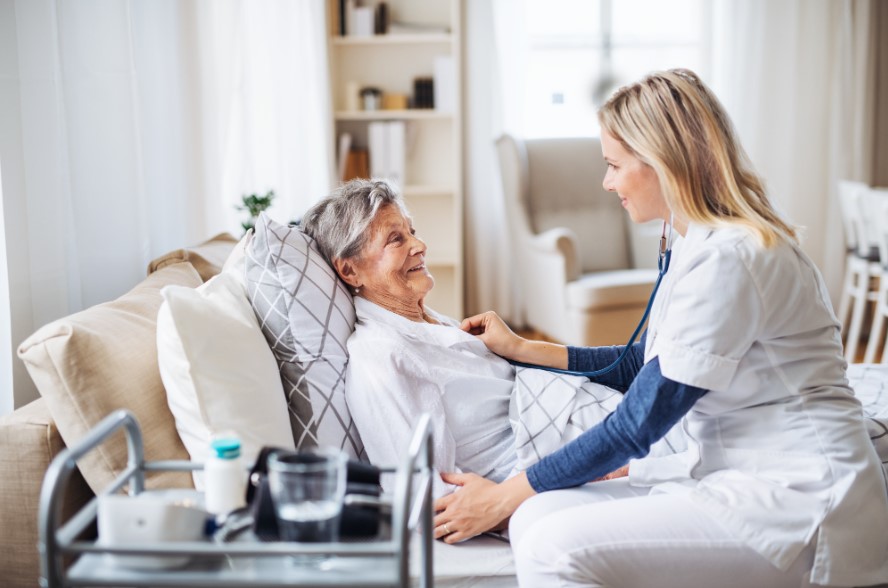 Planning for palliative care or end-of-life care at home isn't something many people think about, but it might help you alleviate any unpleasant surprises in the future. It's important to stay aware of the symptoms and signs of aging or any diseases that your loved one might have. Everyday activities can become too difficult for these individuals, and they might need a home and hospice care if they're showing these signs:
Forgetfulness
A missed appointment at the doctor's clinic can seem innocuous—everyone slips up every now and then. However, if the forgetful turns into confusion about whether someone took their medication or which medicine they should take, it might lead to serious consequences.
Chronic forgetfulness can range from forgetting to pay the bills to get lost without being able to get home. Forgetfulness is often a major symptom of Alzheimer's or dementia.
Poor hygiene
If your loved one is usually rather meticulous regarding their appearance, any signs of poor personal hygiene will be apparent. If you notice any deterioration in their grooming habits, such as untidy hair, unbrushed teeth, dirty clothes, or body odor, it's a sign that their personal care has become too challenging.
Poor lawn care and housekeeping
People have different ideas of what is the acceptable level of cleanliness in their homes. If you notice that their standards have fallen considerably, it's time to get some extra help. Cluttered surfaces, dirty dishes, stacks of magazines or newspapers, or dirty surfaces can decrease your loved one's quality of life.
A dirty exterior can also invite cases of vandalism and break-ins.
Improper nutrition
At some point in their sickness or age, your loved one might not have the capability to prepare regular meals with proper nutrients and nourishment. It can be difficult for the sick or elderly to manage tasks in the kitchen or go shopping for groceries. A lack of hydration and proper nutrition can have severe emotional, mental, and physical repercussions. 
Enroll them in a home hospice care near you
Sometimes, it's best to leave these delicate matters to the professionals. If your loved one needs some extra help at home, Hospice Home Care has got you covered. They provide professional hospice, palliative care, and end-of-life care services across California. Your loved ones are sure to be in safe hands while under their care.
Contact them for more details or get a free consultation to discuss your needs.
Related Posts